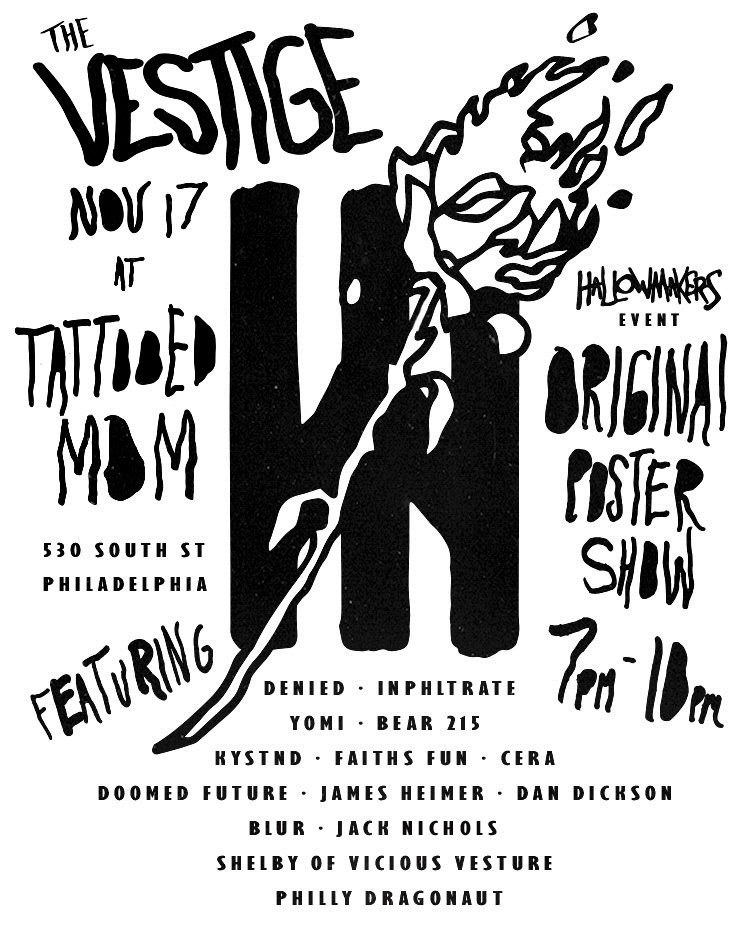 Hallowmakers present "The Vestige" poster show. A night of one of a kind hand made original posters, framed and for sale by local Philly artists. Each poster is unique, crafted by the individual artist to fit their style and representation. Artists will also be vending additional artwork.
Be sure to check out the art raffle that benefits the Sunday Love Project, a local charity that is currently collecting 0° sleeping bags for the homeless.
Get off the internet, meet local street artists & make art a personal experience!  Meet the faces behind your favorite art and buy a one of kind original.
Featuring:
Doomed Future
Kystnd
Blur
Inphltrate
Denied
Yomi
Cera
Faiths Fun
James Heimer
Dan Dickson
Shelby from Vicious Vesture
Bear 215
FREE admission!
Doors at 7pm, one night only
Half off drafts 5-7pm & 10-11pm