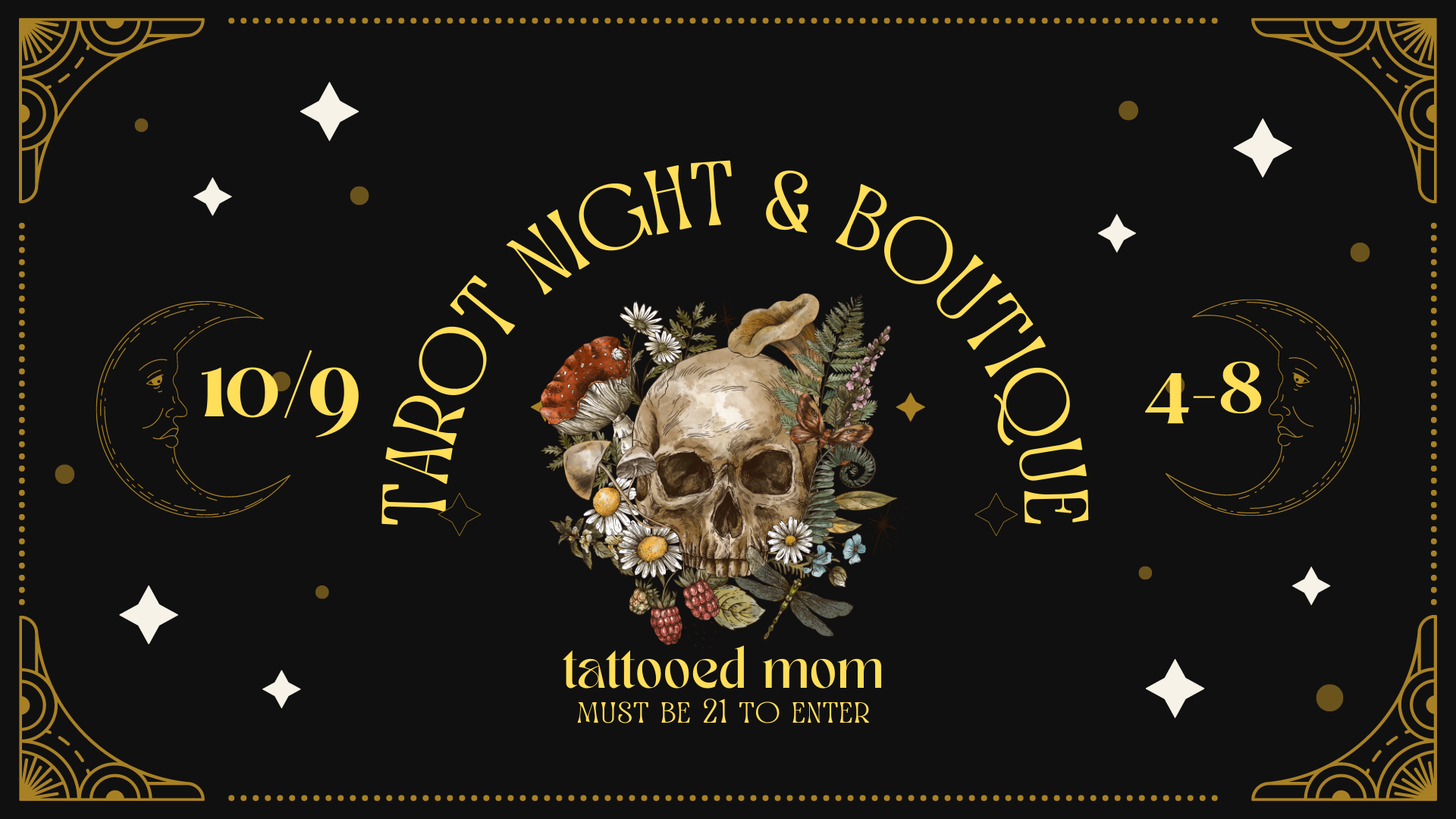 Join us between the veils for a night of divination, art & magic! Join in a tarot reading, have your aura photographed, and peruse local witchy wares!
SUNDAY, OCTOBER 9TH
4-8PM
NO COVER // FREE FUN
RSVP: FB EVENT
Featuring tarot readings with:
Alexandra Kurowski
Elliot Polinski
Regan Tilton
Grace Duong
Claire Nixon
Aura Readings with Inner Light Aura.
Book your aura reading directly with Inner Light Aura!
And Vendors:
Branch of Wellness: Herbal Concoctions & Consults
Stone Temple Creations: hand wrapped gems and jewelry
A Novel Idea Passyunk: Community-minded bookstore and bookseller
Rowdy Cowlick: Chainstitch embroidery on the spot
The 8th House: Tarot card deck creator
Only in The Forest: Handmade jewelry from hand foraged treasures
The Shape of Sanctum: Macabre illustrations, prints, and apparel
Inner Sanctum RituWell: Wellness-minded cider, incense, sprays, candles, and an array of green witch tinctures
Hellhound Jewelry: Adornments and jewelry inspired by heavy metal, sorcery, hellfire, and cemetaries
Tattooed Mom will be serving tasty eats and ice cold drinks all evening.
Upstairs dining, bar access, and event entry is 21+ w/ valid ID.