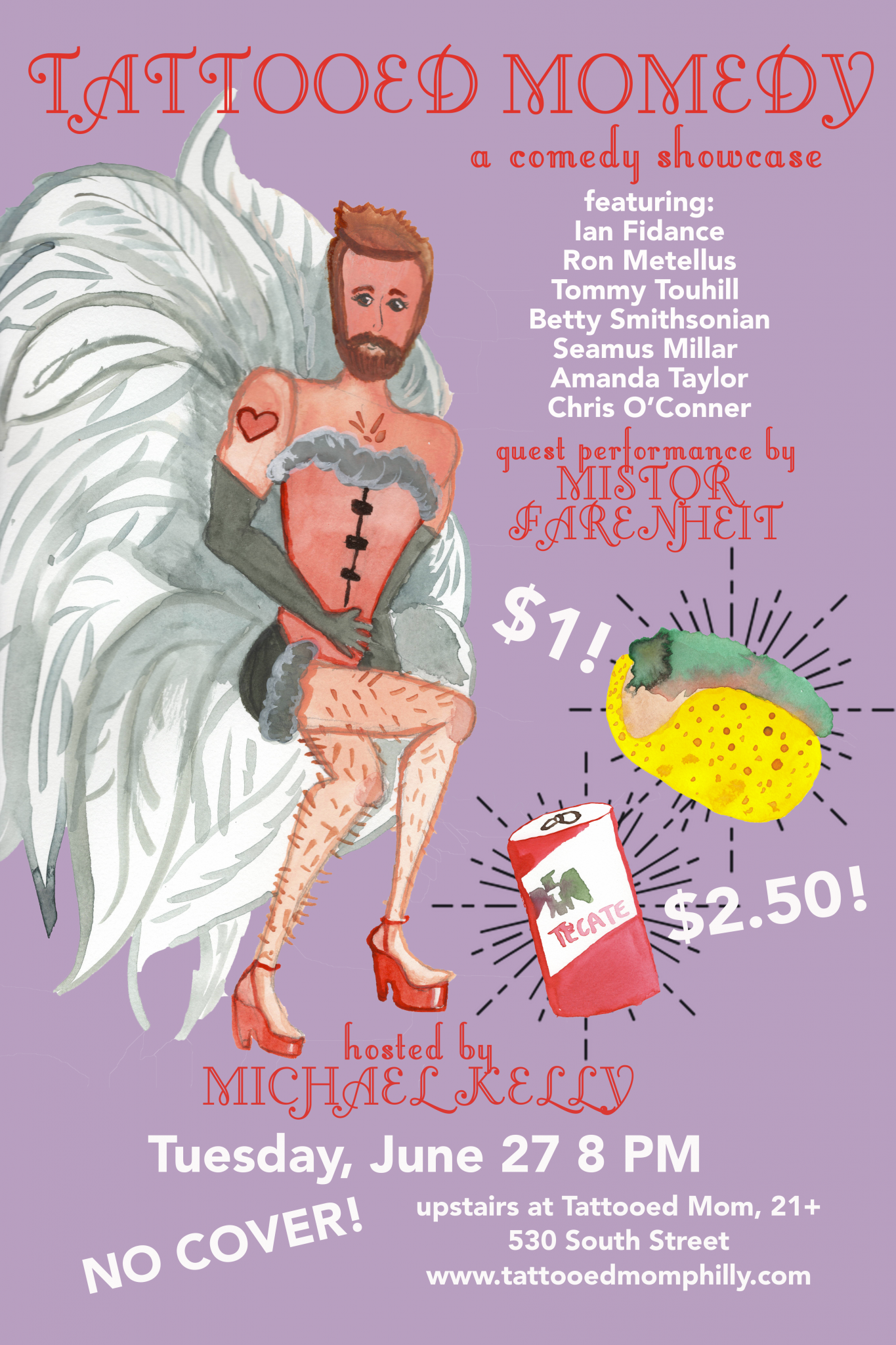 Tattooed Momedy is a free monthly comedy showcase featuring hilarious comedy performers of all types and genres from Philadelphia and across the U.S!
Featuring:
Ian Fidance
Ron Metellus
Tommy Touhill
Betty Smithsonian
Seamus Millar
Amanda Taylor
Chris O'Connor
Special Guest Appearance by: Mistor Farehnheit
Hosted by: Michael Kelly
Be sure to get here early to snag that comfy armchair or rollercoaster car…this event fills up QUICKLY!
NO COVER! $1 tacos! $2.50 Tecates!