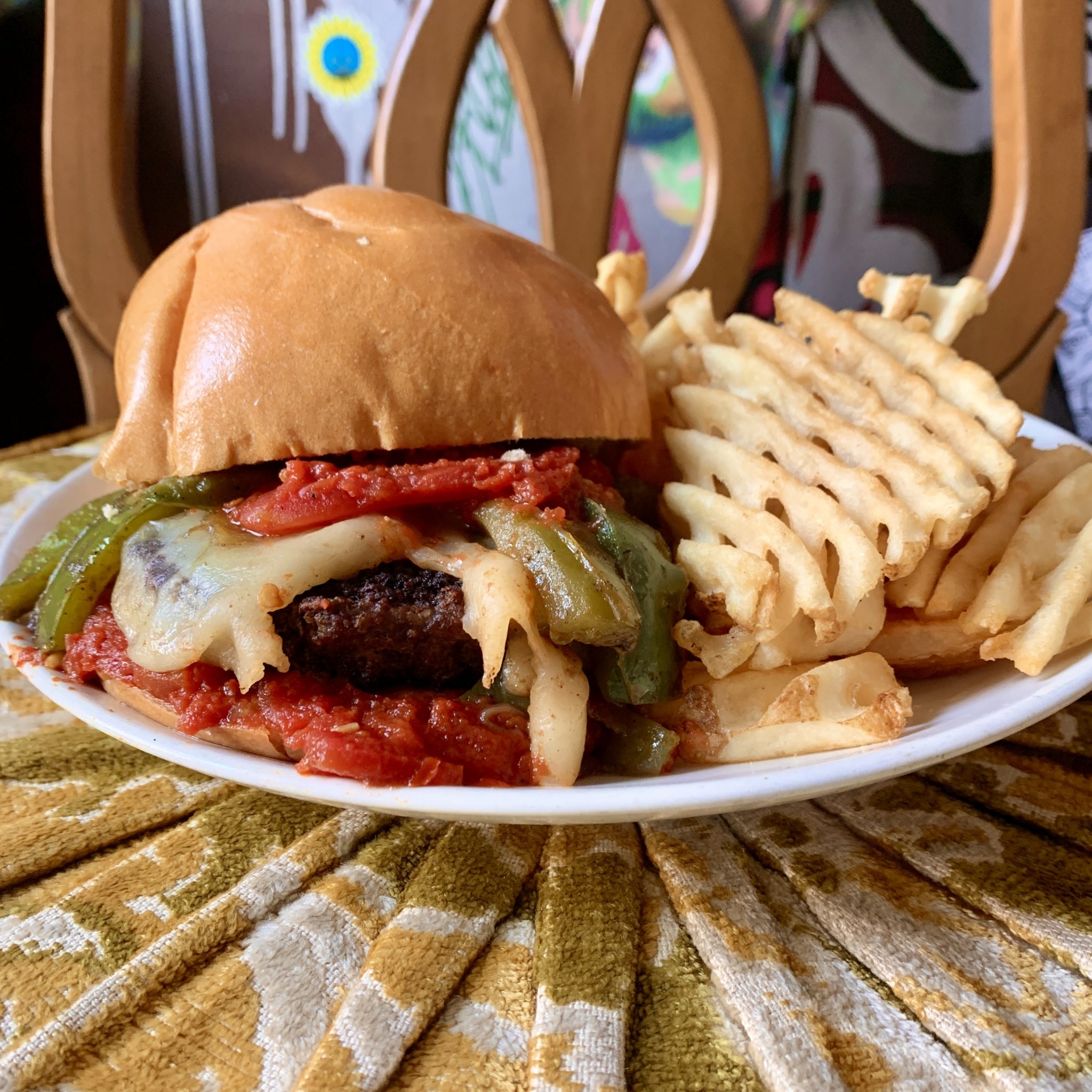 What is Tattooed Mom's new secret menu item?
A.                      A Pizza
B.                   A Burger
C.                   Delicious
D.        All of the above
………………….THE ANSWER IS D!
Mom's Pizza Burger
▸ Your choice of Mom's classic or vegan beyond burger ◂
▸ Piled high with house made spicy pomodoro sauce ◂
▸  Melty provolone cheese ◂
▸ & Sauteed peppers & onions ◂
▸ PLUS: Your choice of any of Mom's fries or tots! ◂
Call for curbside pick-up! Local delivery available via Caviar and DoorDash!