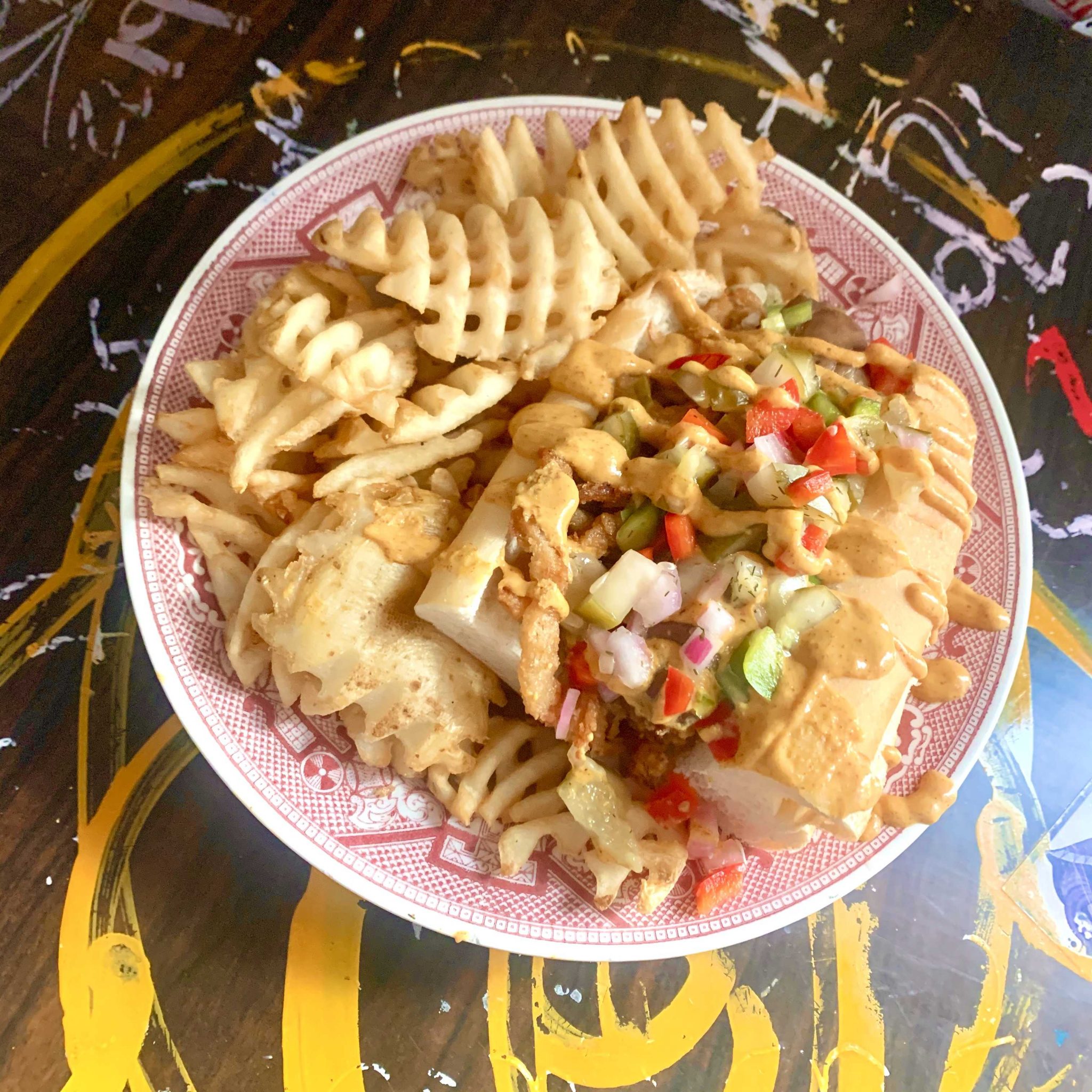 New! Totally munch-able! Available for a limited time only!
Mom's Special Brat Sammy Combo
▸ Classic or vegan bratwurst ◂
▸ Topped with crispy fried onion ◂
▸ Housemade dill pickle & pepper relish ◂
▸ & Spicy hot mustard ◂
▸ PLUS: Your choice of any of Mom's fries or tots! ◂
Call for curbside pick-up or order online via Caviar and DoorDash for local delivery!