PUFF Presents: CarousHELL Screening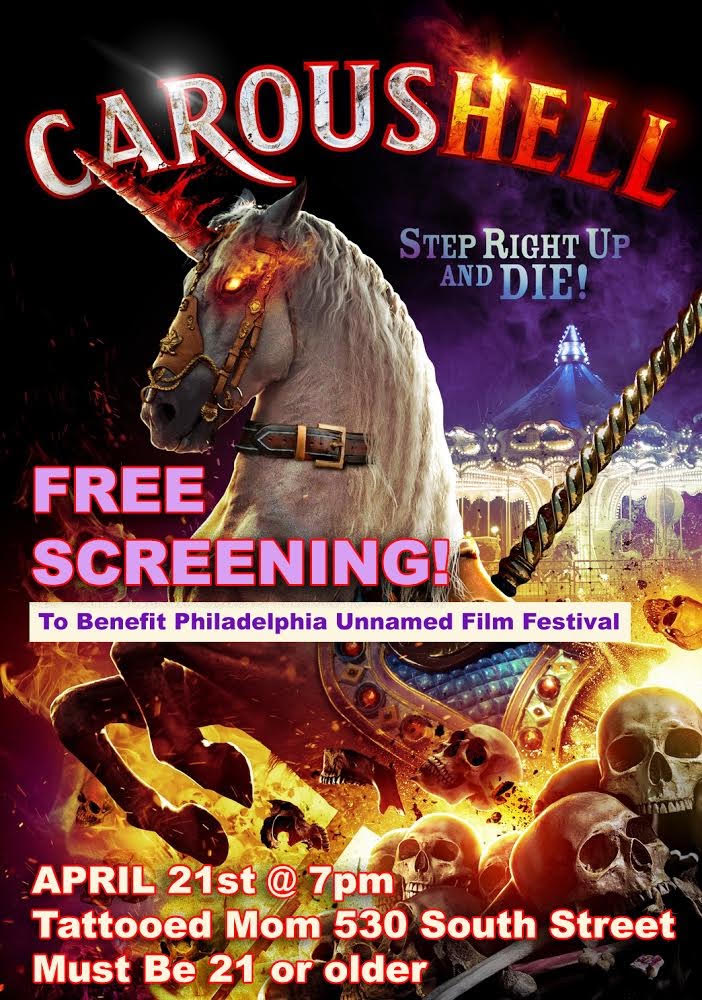 For those of you still brave enough… Join the folks behind the Philadelphia Unnamed Film Festival for a FREE screening of the horror comedy CarousHELL!
UPSTAIRS // FREE // 21+
"Duke, a carousel unicorn, hates his job. He has to let kids climb on his back and ride him for hours every day. Finally one kid has pushed him too far, and Duke breaks free to embark on a bloody rampage of revenge."
Check out the official trailer.
This is a free fundraiser for #PUFF5.
Enjoy this event with our Taco Tuesday specials:
$1 Tacos
$2.50 Tecate
a special Taco of the Month,
& half price drafts 5-7pm and 10-11pm
Join the Facebook Event and invite all your friends!